Hard Rock Live | Fort Lauderdale, Florida
They're back and ready to punk-rock your world again, Paramore hit the stage at Hard Rock Live on Wednesday, June 14th 2023 with very special guests Bloc Party and Genesis Owusu. Get your tickets and get ready to punk out to the brand-new album, This Is Why. It's a whole new fresh sound from the band, and they can't wait for you to hear it, and what better way than to be in the crowd with hundreds of other super punk fans getting it for the first time?!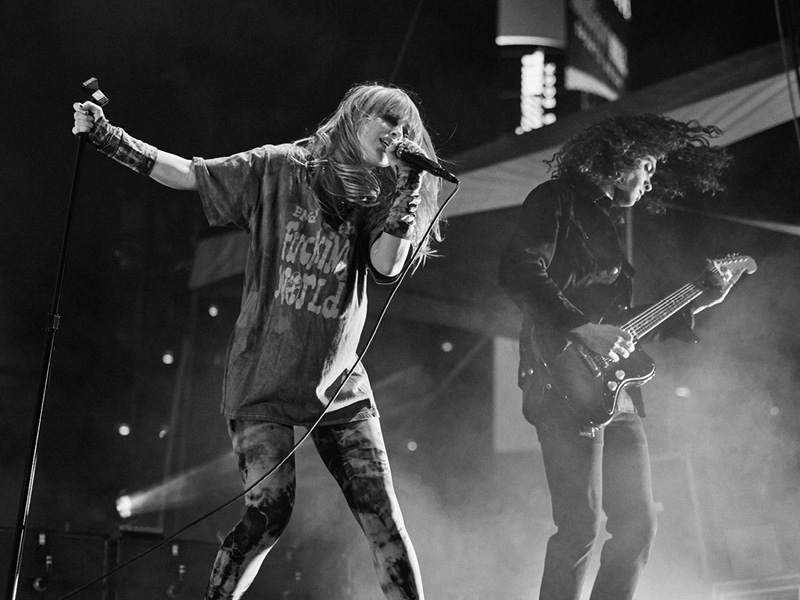 This Is Why, the Grammy-winning band's sixth studio album, marks the long-awaited return of Paramore. Both Williams and Farro have recorded solo albums in the years after their last album, 2017s, After Laughter, but this will be the band's first album post-pandemic, arriving during an emo music renaissance, and fans might be thinking the album is a return to their roots. But instead they will find the raw, and political, songs are quite new. "We are not usually a band to go backwards, ever," Williams said in an interview. "We like to be careful about getting stuck in the past."
During an interview before the new album release, lead singer Williams said, "I tried lyrically to express what was going on internally for me as a human being living on this Earth in this time. The album reflects something of what all of us are experiencing currently and the anxiety of it. But there's also the hope that our album and, of course, our shows can be a wonderful release for people, an escape or a shelter from what's happening. It's balancing the acknowledgement and acceptance of s*** is not okay and something needs to be done, and then also having a five-minute time out every now and then just to give yourself the opportunity to recharge and protect your energy."