Hard Rock Live At The Seminole Hard Rock Hotel & Casino - Hollywood | Fort Lauderdale, Florida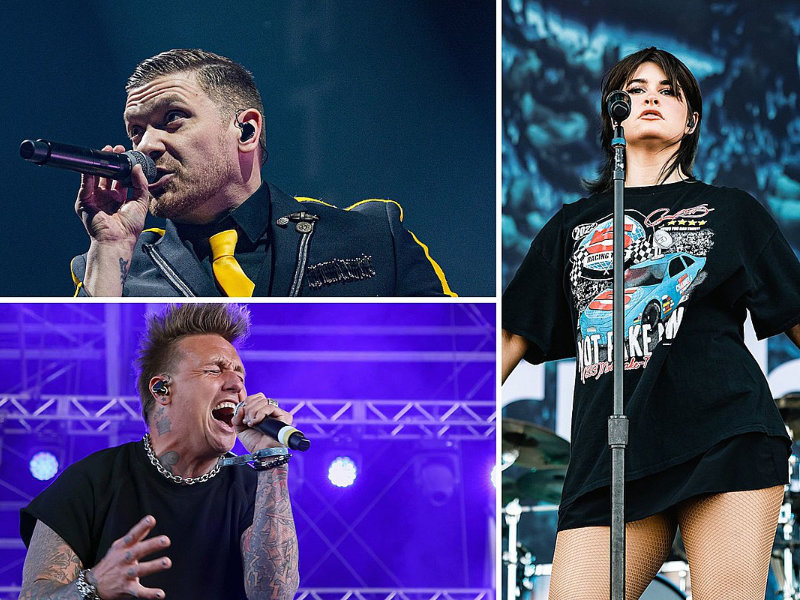 What do you call it when some of the best rock legends come together for one of the hottest tours of the year? Well, we call it the "Revolutions Live" tour. Yup, Shinedown, with the help of Papa Roach and Spiritbox, are setting up for one helluva trek that will see them hit up several different cities across the nation. The fall trip ties in nicely with Shinedown's brand new album, "Planet Zero," and you can expect them to blow the roof off of Hard Rock Live, Holywood, on Saturday, September 30th, 2023. In addition to all of the visual and audio delights on display, you will also get to experience hospitality like never before at this world-class venue. There's only one issue, and that's that tickets are hard to come by, but don't stress; we've got you covered right here on this website. All you have to do is click on the "GET TICKETS" button and select your preferred location.
Everything about this tour has your name written all over it. The line-up pretty much reads like a who's who of metal royalty. There's new music too and classic hits, which is sure, plus a visual feast of some of the hottest guitar-shredding talent around. If there was ever an event that you absolutely must get yourself to, it's this one.
Shinedown is known for their impressive vocals and musicianship, but that shouldn't be any surprise since they've been doing this since the early 2000s, when they formed in Florida. Brent Smith (lead), Jasin Todd (guitar), Brad Stewart (bass), and Barry Kerch (drums) created the group, and the group's first two albums, "Leave a Whisper" (2003) and "Us and Them" (2005), were both independently released. The band's lineup changed in the late naughties, with original members Smith and Kerch joined by newcomers Eric Bass (bass) and Zach Myers (guitar), but that didn't stop them from releasing many other albums that include "The Sound of Madness," "Threat to Survival," "Attention Attention," and "Planet Zero."
All of their albums and singles have been certified platinum or gold, adding to their already impressive career statistics of selling 10 million records and having 18 singles reach the top spot on the Billboard Mainstream Rock charts. Their latest studio effort, "Planet Zero," has been doing the rounds, and metal fans just can't get enough of it. Already, two of the lead singles, "Dead Don't Die" and "A Symptom of Being Human," from the album have received critical acclaim.
The special guests, Papa Roach and Spritbox, are the icing on the cake at this event, which will include extremely high-energy performances including brutal guitars, thumping drums, and guttural vocals.
So now that you know how good this event is going to be, you've gotta grab your tickets right here and now and get yourself ready for one of the best concerts of your life. Don't waste a single second; get 'em while you still can because once they're gone, they're gone for good.