Hard Rock Event Center Information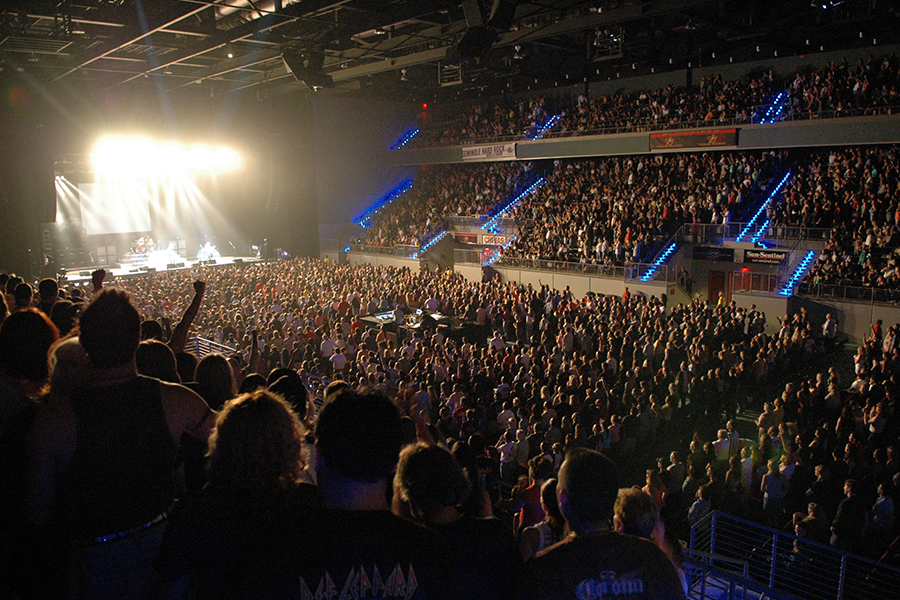 Hard Rock Event Center is a spectacular multipurpose state-of-the-art facility. The center further expands the ultimate entertainment experience at the Seminole Hard Rock Hotel & Casino. South Florida's premier venue has attracted more than 1.5 million people since its opening in 2005.
This handsome arena has regularly hosted South Florida's greatest variety of musical acts such as Bruce Springsteen, Eric Clapton, Marc Anthony, Billy Joel, Andrea Bocelli, Tim McGraw, and Carlos Santana. Top comedians including Aziz Ansari, Whoopi Goldberg, Chris Rock, Robin Williams, Kathy Griffin and George Lopez had previously performed in the center as well. Other events held include major sporting events and events of major sports stars, from UFC matches to charity galas for Jason Taylor, Alonzo Mourning, Dwyane Wade and more.
Additionally, the arena was also home to the Florida Frenzy indoor football team.
As part of a $1.5 billion property-wide expansion, the arena was razed in March 2018 to be replaced by a new state-of-the-art 6,500+ seat venue in a theater configuration, which is expected to open in 2019. While the new venue is under construction, all future events will be held in the 3,500 seat Hard Rock Event Center, which opened in March 2018.
Previous Tenants
Florida Frenzy (NIFL) (2006-08)
Lingerie Bowl VII (LFL) (2010)
For more information on the Hard Rock Live At The Seminole Hard Rock Hotel & Casino, please see the specific pages below.
Parking Information:
Arriving by car? Read about parking options on the  Hard Rock Live parking information page.
Ticket Policy:
For information on ticket guarantee and other ticket related questions, view the Hard Rock Live tickets page.
Seating Information:
For information on accessible seating and to view the Hard Rock Live seating chart page.